THE UNDERGROUND SEX CLUB
207,663 MEMBERS
I am VERY Single
I am looking for sex on the new snapsext site!
Join Me ›
Meet Sherri
I am 24 with huge tits. I am very flirty <3
Meet Her Now ›
Text to my wife...
Added By
3 Years Ago 3,271 Views Category:
Romance

Text to my wife...
It starts with a nice hot shower. You come in and hug me in the shower. Our hands run all over each others slippery bodies. I go out of the shower and wait in bed. You shave your pussy and legs nice and smooth. You get out' and waste no time coming to bed. You crawl into bed with me and instantly grab my hard cock and stroke it. You stroke hard and fast and kiss me. Your mouth moves down my chest' to my stomach' and finally you slide me into your mouth. You continue to stroke fast while your tongue slides up and down and pleases me. I am wanting to cum' but hold back as much as I can! Feels soo good. I grab your shoulders and pull you off me. I push you on your back' spread your legs and go right to your wet pussy. You stop me and push me back and tell me to watch for a minute. Your fingers slide down to your pussy lips and start rubbing your pussy where it feels good. You show me' spread it open for me' and slide your fingers inside of you for me. I lick your fingers and want you bad. You tell me to lick your pussy and spread your legs. I go down on you. My tongue slides between your pussy lips' tasting your cum as I lick up to your clit. My tongue explores every bit of your pussy. I lick my long middle finger and slide it inside of you as I suck on your clit. I gently massage your g spot as I lick you faster. I slowly pick up the pace with my finger and tongue' knowing you love it by the movement of your hips and moaning. Your hands reach down and grab my hair and direct me right where to lick. You run your fingers through my hair and grab my hair when it feels good. It is slight pain' like you are pulling my hair' but it turns me on more! I rub my finger faster and work my tongue to make you cum. I feel your pussy tighten and quiver around my finger as your cum drips out of your pussy. I lick it up' as I love the taste of it and it gets me so horny for you! I finish and come up and kiss you.
You tell me to lay on my back' and you climb over me and get the silver vibe and lube it up. You give it to me and tell me to slide it up my ass. I slowly work it in' and it feels good' hitting my g spot. As I get it in' you start to suck my cock again. I am rock hard and it feels amazing. You are rough with me' and I am liking it. Spanking me hard' biting my neck' and stoking me hard. You come up and nibble on my nipples' and pin my arms down and kiss me. You climb up and straddle my face and I can see your dripping wet pussy in front of me. You tease me with it and finally sit on my face' letting me lick you!!! I reach down and play with the vibe in my ass as I eat you out. You ride my face for a few minutes and are begging for me to fuck you hard. You climb off of me and get on your hands and knees and put your pussy in the air for me. I am loving what I see and grab your hips from behind you. You guide me into your wet' hot pussy. I start to fuck you' grabbing your hips and pulling me deeper and harder inside of you. I spank you' and you moan for more. I do it again and I can tell you are ready to cum again. I spank you once more as fuck you hard. I feel your pussy tighten around my cock' setting me over the edge as well. Your pussy pumps the cum out of me as I moan with pleasure. We cum together' at the same time and intense!! I fill you with my warm cum' and we collapse on the bed' me still in you. But you want more...i slide out of you and you push me to the bed. You climb on top of me again' and i see our cum starting to drip out of your pussy. You come and sit over my face again' pussy dripping with cum. You spread it wide so i can see' and it makes me instantly horny again for you' watching my cum drip out of you. I begin to lick your pussy' and our cum. My face is so wet' but I love this! You ride my face' as I lick you clean. You reach back and feel my cock is hard for you again. You roll over and tell me to slowly slide it in your dripping pussy. I press my cock against your pussy lips and gently slide it in. I grab your hips and slowly just push in and move my hips around as I am inside you. You look back at me with pleasure. I fuck you while pulling you deep onto my cock as my balls slap up against your clit. You moan with pleasure and I feel my cum ready to explode again. I pull out and you roll over quickly wanting me to cum all over you. You lay back and rub your boobs as I stroke my cock over you. You look at me and tell me to cum all over you. I feel it ready to explode' lean back a little and let it all out' over your boobs and face. You rub it in on your boobs as my cum shoots put with every pulse of my heart. I lay on top of you and my cum' lick the cum off your cheek and neck and kiss you. We clean up with another shower and snuggle in bed and fall asleep on each others arms.
Similar Stories
Latest Stories
Popular Pages
›
Hazlehurst Escorts MS USA
›
Dogging in Grenville SD USA
›
Local Girls in Old Albilbah Station QLD AU
›
Escorts in Bongaree QLD AU
›
Luddenham Mature Women NSW AU
›
Lorna Doone Escorts QLD AU
›
Sonora Fuck Parties CA USA
›
Sluts in Bishopbriggs Scotland UK
›
Villa-Rica Online Sex GA USA
›
St-George Horny Women SC USA
›
Local Orgies in North-Zulch TX USA
›
Sluts in Moulton AL USA
›
Cressage Whores England UK
›
Local Girls in Nelson PA USA
›
Ivins Sex Parties UT USA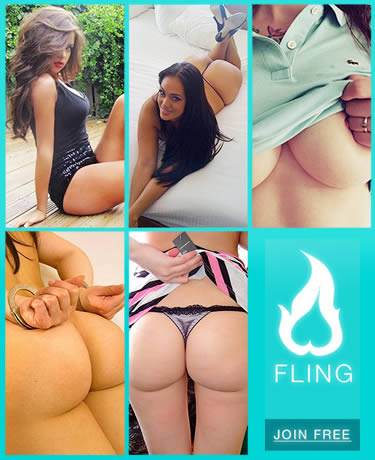 Site Search