THE UNDERGROUND SEX CLUB
207,663 MEMBERS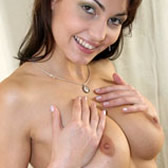 Free to Meet Girls
Visit the site where its free to hookup!
View Now ›
I am VERY Single
I am looking for sex on the new snapsext site!
Join Me ›
Train
Added By
Train
I walk into a crowded train and I immediately spot you in the back-sexy as hell-short open jacket and short skirt with boots. I make my way to the back with the guise of making room for others. I catch your eye and we exchange a slight smile. I've maneuvered my way to stand right in front of you. It's been raining so I have on a long trench coat-just got off of work and I'm wearing my best Italian suit. I can tell by the way you look at me that you like what you see. Suddenly the train pulls out of the station with a jolt-you are knocked slightly off balance-I reach under your jacket and around your waist to steady you pulling you close to me. I look into your eyes and without saying a word-I ask you if I should remove my arm-you give no indication that you want me to remove my arm so I continue to bring you closer to me' caressing your back with my hand. With my other hand I drape my coat around you. Our eyes stay locked as my hand drifts around just under your breast-waiting for you to tell me to stop-you never do. I realize you have no bra on under your silky top and my thumb finds your nipple already erect. I play with it-running circles around with my thumb and gently pulling. You arch into me giving me the indication you like it and want more
I take my hand away and you give me a pleading look. My hand drifts down to your firm ass and I cup it in my hand and bring you in hard to me and you feel my rock hard manhood. A little moan escapes from you and people turn to look-you don't care-I have your complete attention.

My hand begins to work your skirt up. I move my leg in between yours encouraging you to spread your legs- you gladly open them. I reach between your legs and can feel your wetness through your panties-I give a sly smile knowing I did that to you. You are so mesmerized by all the feelings -you don't realize I'm working your panties down your leg-It's not until I have you raise your leg that you realize I'm taking them off. Very cleverly I slide them in my pocket. I return my hand to your hot wet velvet in between your legs-rubbing around your pussy lips and finally your hard clit. I'm getting harder and harder-you can feel me throb through my pants. My fingers slips further down until it finds the opening-you instinctively squat a little and my finger slides in. In and out.....

As you loose yourself in the feelings you grow weak and I have to support you with my other arm. I can tell you're about to climax-I give you a cocky smile as I remove my hand. Your eyes are begging me to continue-then you realize I'm unzipping my pants. Your begging look almost turns to fear-but you still can't tell me to stop. Our eyes never leave each other-my hand lifts your leg onto the seat beside you-then I'm sure you can't believe what is about to happen.

I'm inserting my rock hard cock into your wet pussy-my coat still draped around you. My hand grabs your ass and I push my cock all the way into you-you groan-people look-but once again you don't care. I'm fucking your brains out in a crowded train and neither one of us are aware of the people around us. We don't have to move much-the rocking of the train does much of it for us. As I look into your eyes I can tell you're close to climaxing and it fucking turns me on and brings me on the verge. Just then you whimper and I have to support you. I feel your pussy quiver and I can't hold back - I have an explosive orgasm and cum inside your pussy. We never took our eyes off each other.

When we both have caught our breath - I help you straighten your skirt and shirt. I put myself together just as the train pulls to a stop. Your whisper to me breathlessly that this is your stop - I caress your back gently as you pass-you pause- I whisper thank you to you and kiss you on the cheek.

Your off the train and you look back at me in the window - we exchange another slight smile. The train pulls away. It's not until you feel my cum running down your leg that your realize - I still have your panties.
Latest Stories
Popular Pages
›
Hazlehurst Escorts MS USA
›
Dogging in Grenville SD USA
›
Local Girls in Old Albilbah Station QLD AU
›
Escorts in Bongaree QLD AU
›
Luddenham Mature Women NSW AU
›
Lorna Doone Escorts QLD AU
›
Sonora Fuck Parties CA USA
›
Sluts in Bishopbriggs Scotland UK
›
Villa-Rica Online Sex GA USA
›
St-George Horny Women SC USA
›
Local Orgies in North-Zulch TX USA
›
Sluts in Moulton AL USA
›
Cressage Whores England UK
›
Local Girls in Nelson PA USA
›
Ivins Sex Parties UT USA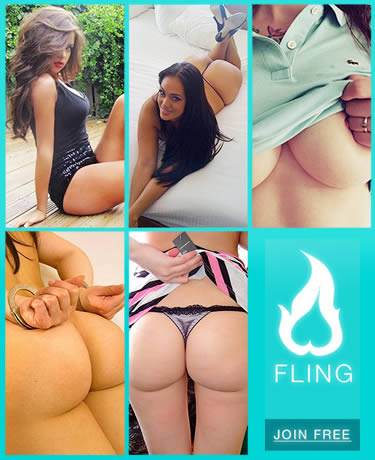 Site Search