THE UNDERGROUND SEX CLUB
207,663 MEMBERS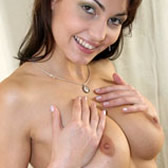 Free to Meet Girls
Visit the site where its free to hookup!
View Now ›
Meet Sherri
I am 24 with huge tits. I am very flirty <3
Meet Her Now ›
Own You
Added By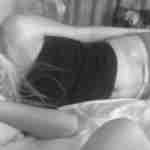 5 Years Ago 2,944 Views Category:
General
Own You
I want the world to know I own you. My lips' tongue' teeth' and hands are going to lick' touch' taste' nip' grope' suck' bite' caress every inch of your skin. I want a closeness that is suffocating and all consuming. My body atop yours' a blanket of weight' safety' security' sweat dripping and bodies pressed so tight I don't know where I end and you begin. Sweet nothings expressed through our actions' whisper soft fingertips of my right hand dragging slowly from your neck' down' your shoulders' across your ribs' loving and pleading and asking. My left hand comes up to your left breast with a firmer touch' holding your perky tit in my palm and squeezing with a little pressure. Your nipple tightens and hardens' and I tug and pull it' i want it a cherry red' hardened and ready to press into my mouth. I'm warring with my control. I want to go slow and treasure and my right hand continues to convey these sentimental thoughts. My self restraint is blowing all to hell watching you' hearing your gasps and little moans' watching those big beautiful' expressive eyes. My right hand is continuing on a spiral straight to Hell and a heady plan of slamming my cock so hard into you' I will leave an imprint embedded in your very being. I can see how the mix of soft and hard touches are turning you on more. You get louder' and a nonsensical mix of my name' curses' and pleas escape your lips.
I'm going to turn you inside out and upside down' build you up to release and relish in the flush gracing your skin and then I will stop' only to start the build all over. I want you to know who commands this tight little body. I want to evoke every feeling from your very being. Impatience' frustration' anger' passion' desire' vulnerability' hope' and happiness. I need to taste your desperation' see your emotions warring behind your eyes. I want to see the hold on your hope that I will let you cum and flood my face with your juices' contracting around my fingers and your sweet little clit throbbing in my mouth. Your orgasm will come when I don't see that hesitance from me pulling away that wars with your hope. And when your eyes shine and your eyelashes flutter and fan across your cheeks' and your jaw slacks' back arches' body tightens before you make eye contact again' those big beautiful eyes are so dilated with lust that I come close to shooting my load in my pants. And I see you. All of you. So fucking beautiful. So fucking ready to ride against my face and on my fingers. Take your pleasure. Take it.
Those lips' puffy and red' swollen from our heavy kisses and lip tuggings. I need them wrapped around me. I feel like I will die if I don't have those sweet and pouty lips sucking me dry. I'm filled with a momentary lapse of regret and shame that I withhold your orgasm from time to time. You haven't even fucked with me by withholding mine and I want to beg you to just have a taste. I wonder for a second if I should stop doing that in the future..... Nahhhhh. No fucking way. I'm too addicted to watching you fight' surrender' and then cum harder than you would normally.
I roll my body' bringing you up to straddle me. Your hot cunt is burning my cock. I'm not even in you but you are so fucking wet you easily glide up and down. I know I'm directly lined up to your clit' and from the tell of your body' you're ready to cum again. You rock against me' picking up speed' moaning louder' your hands palms down on my chest and your fingernails digging in' giving me a delicious bite of pain with our pleasure. I grit my teeth to keep from blowing my load all over my stomach' still reeling from my caveman plan of marking you deep inside your pussy.
I tell you to take your pleasure. "Take it from me' baby. You are so hot' with your mussed hair and flushed skin. Un-fucking-believably sexy using me. Your pussy's burning me alive. So fucking sexy."
The words are a catalyst to her release' causing her to tumble down and down and crash' her orgasm ripping through her' my name is a scream coming from somewhere deep within her where only I exist. Warm heat gushes through her and slides across my dick. It glistens in the low light' and the smell fills the space and causes my cock to jump' hitting her sensitive flesh. A post orgasmic tremor rocks through her body and a husky "MMMmmmmm" escapes. She looks like a goddess' all sated and peaceful' resting atop of her throne. Said throne is up and ready' hard as fucking rock and throbbing. The head is angry looking' beads of pre-cum dripping' leaving a decent sized trail as it bobs against my abs.
My jaw hurts from clenching so hard' my voice comes out hoarse when I say' "Put me in your mouth. Wrap those gorgeous lips around my cock."
Her response is a devilish smile and a mischievous twinkle in her eye and I know I'm in for some hot torture by a greedy cock hungry woman hell bent on making my control snap like a twig.
Similar Stories
Latest Stories
Popular Pages
›
Hazlehurst Escorts MS USA
›
Dogging in Grenville SD USA
›
Local Girls in Old Albilbah Station QLD AU
›
Escorts in Bongaree QLD AU
›
Luddenham Mature Women NSW AU
›
Lorna Doone Escorts QLD AU
›
Sonora Fuck Parties CA USA
›
Sluts in Bishopbriggs Scotland UK
›
Villa-Rica Online Sex GA USA
›
St-George Horny Women SC USA
›
Local Orgies in North-Zulch TX USA
›
Sluts in Moulton AL USA
›
Cressage Whores England UK
›
Local Girls in Nelson PA USA
›
Ivins Sex Parties UT USA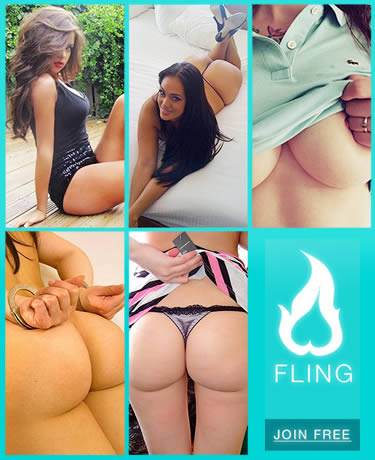 Site Search