THE UNDERGROUND SEX CLUB
206,542 MEMBERS
Meet Sherri
I am 24 with huge tits. I am very flirty <3
Meet Her Now ›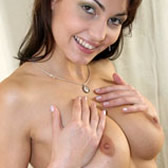 Free to Meet Girls
Visit the site where its free to hookup!
View Now ›
/
/
/
Here is a real sex story....On the farm
Here is a real sex story....On the farm
Added By
6 Years Ago 3,558 Views Category:
Romance

Here is a real sex story....On the farm
You are alone at the farm now' you have sent IT packing and I get to visit. I am very happy that you have invited me to spend a few days with you' knowing full well this is just a physical thing. But that is no reason for me not to make you feel as good as possible.

You had offered to pick me up in town and get me to the farm' but I would rather surprise you. I arrive in town and am able to get directions to your place and am just beside myself as I drive to your place. It is fall' and the weather has gotten cold. Even though the temperature is getting cold' I am feeling very warm as I approach your farm.

I drive up to your house and am just amazed this is the kind of place I have always dreamed of. But to be honest I am not sure I could handle all the work here unless I was to become a full time farmer. I walked up on the porch and knocked on the door. It is getting to be mid afternoon so I really am not expecting you to be in the house. This is fine because I would love to surprise you out in the barn and it seems that I may get my way. After a while of standing and knocking' there is no answer so I try the door. It opens and I call out for you just in case. I do not want to scare you' just surprise you. With no answer to my calls' I manage to find the kitchen and drop my bags out of the way. But I cannot help but stop and admire this fine house and in some cases wonder how some of my own antiques may fit in here. But' I finally get to the back door and can see the stables. I am thinking to my self that I hope you are out there tending to your horses.

I walk toward the stables and am spotted by your dog' who does not know what to make of me just yet. I offer him a treat in the hopes he will come to me and not give me away just yet. He barks at me but not very loudly and I am glad that it seems you have not heard his barks or have chosen to ignore him for some reason. He finally calms down and takes the treat from my hand' deciding I am not a threat. I pat him on the head and pet him for a moment as I continue to make my way to the stables.

I am able to approach the stables without being found out and am just to the left of the doorway sneaking peeks to see if I can determine where you are or if you are in there at all. I can hear you talking to the horse you are grooming and have also been able to determine the stall you are in. Part of me wants to sneak up behind you' slide my arms around your waist and kiss you on the neck. But I am sure the surprise of someone coming up behind you like that may frighten you or cause some other reaction that may result with me being in severe pain. I walk up slowly toward the stall. I am also glad that my presence is not spooking the horses. I am being careful to just be out of your usual field of view and yet hope you will catch a glimpse of me as I approach. I still may startle you' but it will not be as bad as me sneaking up behind you. I could not have planned it any better' just as I reach the stall doorway' you turn and see me. That beautiful smile tells me that you recognize me and are happy to see me. You set down your brush and come over to greet me' hugging my neck tightly. I wrap my arms around you and pick you up and at the same time you wrap your legs around me squeezing tight.

After a few minutes of hugging and exchanging a few simple kisses and other pleasant greetings I let you down and you stand next to me. You explain the work that you still have to complete. I ask if I may help you complete your chores. It has been a long time but I think I remember how to groom' feed' and otherwise take care of a horse. Even though it would be quicker to move on to another horse' I would rather stay next to you and groom the horses together. I am very happy when you let me stick by you as I play a little game of being slightly naïve of just how to complete the tasks. While being careful to actually complete the job and keep you happy' I do go out of my way to get next to you as often as possible. I brush against you' stopping to kiss you on the cheek or neck as I pass by' and giving little hugs at every opportunity. The time goes quickly and I am happy to have been able to help you finish your chores and am so happy to be walking back to the house with my arm around your waist. Of course just as I have been doing since I first saw you today' I was sneaking looks at your ass and the rest of you as well just taking it all in.

We're dirty and truth be told neither of us smell like a bed of roses. As we approach the house' I explain finally how I got to your place and that I let myself in to put my bags on the floor. Once we are inside the back door and as we remove our coats I grab you pulling you in close and plant a long deep kiss on those sweet lips. As our lips part ways' you nuzzle into my chest and I was able t see you smile. It is a great feeling with you standing in front of me with your arms pulled in tight to your chest and you nuzzle in taking in the warmth and safety of my embrace.

After a while' you tell me that you had not prepared anything for dinner and that you were not sure what to do. While I would love to watch and help you create something in the kitchen. It has been a long day and I think it would be nice to take this beautiful woman out to dinner and if she wishes we can go raise a little hell at the bar too. So' I suggest that we go to town for dinner and possibly more. You are agreeable to this and I think a little relieved that you do not have to do anything other then shower and get ready for a night out. Since I do not know anything about the restaurants' bars' or anything like that in your area I am completely at your mercy as to where we may go and how well dressed we will need to be.

You help me take my bags to the bedroom and I am very pleased that you have led me straight to your room and not to some guest room. Once in the room' my first instinct is to grab you' tear your clothes off and just have nasty sweaty sex with you. But I really want this to be special. Besides there will be enough opportunities for just sweaty sex. So I start asking you about where we shall go in town and how I should dress' etc. Once all of that is settled' I get some clean clothes out of my suit case and lay them on the bed. Then as I turn again thinking where exactly is the bathroom so that I can shower' hopefully with you. Suddenly there you are standing in front of me really close wearing nothing but a towel. Holding the top of the towel in place with one hand you reach up with the free hand and grasp my neck as I lean in to kiss you deeply and passionately. Our lips part and I get to stare for a moment into those brown eyes. You give me that little smile as you take my hand and lead me to the bathroom. I close the door behind me as we enter the bathroom. Anticipating what is to come I am already rock hard and a little kiddy with the anticipation.

I turn you around to face me quickly and you lose your grip on the towel. It falls to the floor and I pull you in close' so I can feel you close to me. We kiss again' and as we part lips this time you step back a little so that you can turn on the shower. I want to just strip down and pull you in there. But that will mean I cannot watch and take in the vision of your body there in front of me. You turn your attention to me and help me remove my clothes. First my shirt' and then my pants' it is no surprise to you that I have a hard on that is just aching to break free. I step out of my underwear and move over to you just before you step into the shower. You take a hold of my cock and after looking down for a moment you look up into my eyes and give that sweet grin of yours. We then slip into the shower together into the warm water. Your back is to the shower head and the water is running over your body as I hug you close and kiss your neck you lean back letting the water wet your hair. It seems a little like you ignore me for that moment' so I move you behind me as I bend forward slightly to wet my hair as well. All of it done playfully' you then smack me on the ass as I stand there slightly bent forward. This causes me to stand up and look at you slightly over one shoulder. Now is play time' getting the soap I start to massage and soap your body. You keep trying to get the soap from me' but I am having way too much fun exploring your body and kiss the parts that are not covered in soap. I stop long enough to lather up my chest and a couple of other spots so that you can let your hands do some wondering as well. It is not long until you have found your way to my cock' massaging it and my balls. I get so distracted by what you are doing I stop putting soap on you for a moment. But that ends' when you start telling me what you like and want. Oh how I love a woman who can tell me what and how she wants it. That means that I can spend more time actually giving her pleasure rather then trying to figure what she likes and possibly not pleasure at all. We take turns soaping and rinsing each other and as parts of our bodies are cleaned off. They are immediately given some much deserved attention.

I position you under the water and slowly work my way down your body with my tongue and fingers. I stop to pay attention to your nipples' taking one in my mouth as I lightly pinch the other. I come back up just long enough for a kiss and then continue my journey. As I reach my knees' I first explore your pussy with my fingers as I kiss your stomach and hips. I can feel you getting wet and lose and now I am able to work two fingers into you. I glance up to see that you are enjoying the experience as you part your legs and throw one leg over my shoulder. Now' as the water cascades over you I am able to use my tongue on the lips of you pussy. You hips move in and out almost begging me to do more. I am not about to stop now' and begin parting those lips with my tongue wanting to get to your clit.

I can tell immediately that I have hit a good spot as you back arches and grasping the back of my head you pull my mouth hard into your pussy. I have no idea what you are hanging onto' but you have managed to put both legs over my shoulders giving me better access to that sweet pink pussy. I continue to work you over with my tongue and fingers. It is not long before I am rewarded with the taste of your cum. You then remove your legs from around my neck and shoulders as I rise up to greet you. Eager to taste yourself on my lips you grab me and pull me in for a long kiss while stroking my cock once again. You manage to bring me to the edge of release only to stop just before I do. Oh' what a tease and I love it!

Then you work your way down my body and in no time have my cock in your mouth' working it over. Again' just before I explode you stop. Damn! How do you know just when to stop? You start again this time working your finger between my legs and are massaging my anus. Oh' I am sure this time there will be no stopping me. I relax enough for you to work you finger just slightly into me while expertly working over my cock with your mouth and tongue. This time I have built up what I am sure will be a load that will not remain inside of me no matter what. All of sudden you stop and stand up in front of me and I am a little disappointed but at the same time exhilarated because I have never been teased so well. I pull you close kissing you again' long and hard' breathing like I have just ran a marathon. You wrap your legs around my waist' while also wrapping your arms around my neck as you hop up into my arms. I lower you down onto my cock' as I push you against the wall of the shower. It takes a few moments but I work my cock deep inside you as you begin to move up and down. Again I am denied my release as you hop off at the last moment. Shit! Are you psychic or something?!

You turn and bend over offering you pussy to me again. Although I am seriously considering hitting that ass as I slap your ass checks repeatedly getting them nice and pink. I grab your hips and pull you in hard' plunging my cock into again. I am determined to cum this time and am not letting go till I do. As you begin to finger your clit as I plunge in and out of your pussy I am thinking' that I will achieve my goal. I can feel you getting ready to cum and want to pull out and deny you just as you have denied me' but I cannot. All at once you cum and I am determined to cum too' but you decide to cut your own pleasure short to deny me once again. What do I have to do to be able to cum? Damn!

Suddenly we are rinsing off again and you are out of the shower. I am a little stunned' what is going to happen now? Am I supposed to finish my self off or what? I exit the shower with a hard on that is damn near painful now. You quickly towel off although not completely drying yourself. You throw a towel at me and tell me to hurry up as you exit the bathroom and move into the bedroom. If I could I would have just shook the water off like a dog so I could follow you quicker. But I can't so I towel off while in hot pursuit of that ass I see hurrying toward the bed.

You throw my clothes that were lying on the bed to the floor as you get between the sheets. I follow close behind you and slide up next to you as I look deeply into those eyes and even though I am so focused on your eyes I can see that sweet smile reflected in them. I pull your legs apart and slide between them and once again am buried in your pussy. I start slow' varying speed and angle' every so often thrusting hard and holding it in place for a slight moment. Then without withdrawing' I roll over onto my back pulling you on top of me. I must have hit the right spot as you begin to wildly thrust and ride my cock. You change positions often from lying on my chest to sitting straight up and arching your back. Then you sit hard down as far as you can onto my cock' thrusting your hips back and forth' you back arches again and you are about to explode. I am pushing in harder and matching your enthusiasm and speed while holding onto your hips again. There is NO way I am stopping this time. All at once we cum at the same time and I feel a rush of your juices washing over my cock and between my legs. You fall down next to me in bed smiling and caressing my chest as I hold you next to me. I cannot believe the feeling I have from being denied so many times only to finish like this. But before I can say anything else' apparently you have some unfinished business and you disappear below the sheets and begin to lick my cock and balls clean. I am once again hard and ready for action. This time you simply take my cock in your mouth and reward me by letting me cum again' swallowing the entire load.

I reach down and bring you up so that I may kiss you tasting myself too. Now' I am truly speechless as you again lay next to me on the bed. Nothing is said for a few moments as we lay there snuggled up together just enjoying the warmth of our bodies next to one another.

After a little while we finally start to talk again and are planning the rest of the night. We exit the bed and begin to dress. But I cannot help myself' I must caress you' kiss you' and other wise touch you.

There is a lot more to this night. But that will have to come in part 2 of this story.
Similar Stories
Latest Stories
Popular Pages
›
Escorts in Kettleman City CA USA
›
Pendleton Horny Women TX USA
›
Wasco Online Dating OR USA
›
Local Girls in Hot-Springs MT USA
›
Montana Escorts WI USA
›
Port Edwards Online Dating WI USA
›
Sluts in Aberdeen MS USA
›
Concepcion Online Dating TX USA
›
East-Providence Horny Women RI USA
›
Wagontown Fuck Parties PA USA
›
Falls Of Rough Fuck Buddies KY USA
›
Dogging in Penllergaer Wales UK
›
Gorham Orgies IL USA
›
Waikui Milfs HI USA
›
Cullowhee Fuck Buddies NC USA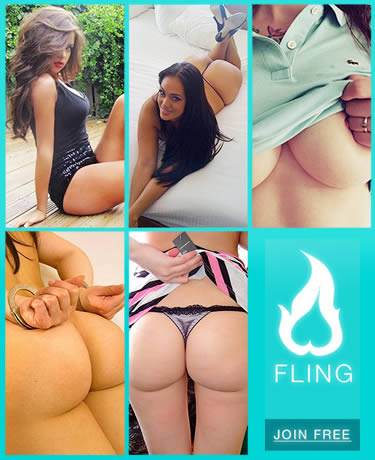 Site Search